Why Pintrest Is a Realtor's Best Friend
Pintrest was made for the real estate industry – or at least it looks that way. This fluid, engaging, and highly visual social media platform is an essential for any realtor's marketing toolbox. It captivates. It connects – and it sells. If you are not already taking advantage of all that Pintrest has to offer to realtors, then you may want to start finding out more about how this unique social media site works and discover for yourself the true power of the 'Pin.'
Pinterest Is More than Just a Pretty Social Media Site
Pintrest is structured differently than other social media sites. It offers a welcome respite from the sometimes cumbersome conversations, announcements, and promotions of other platforms. Users express themselves, share, and connect with others through their 'boards,' which act like virtual bulletin boards. The boards are filled with 'pins,' which are digital images and videos. Users can have an unlimited number of boards and pins.
The real beauty of Pinterest for realtors is that when users appreciate your image, they can like it, re-pin it onto their own boards, and share it with followers. Each pin includes a description and a link back to the original website that the visual media was taken from. So, one fascinating picture of a kitchen makeover or killer curb appeal can connect your professional website with an infinite number of potential leads. People who are in the market for a new home, love browsing pictures of properties. The better the image, the further your pin will go.
Guide for Using Pinterest for Realtors
Before you start filling up boards with endless pins, as with any form of social media marketing, using Pinterest to boost your real estate business is an art. You have to do it well and utilize meaningful techniques, or you end up putting in a lot of effort without getting the results that you should experience.
First, only use inspiring images or videos. They are the ones that will grab attention and are more likely to be shared by other users. Bombarding your boards with countless photos of your listings can actually backfire. There are a lot of users on Pinterest, over 100 million active monthly pinners to be exact. The only way your boards will stand out is if they are flawlessly stunning.
Make sure your descriptions pack a punch; use keywords, hashtags, and include a link to your website (even though it is considered
"no follow," a link still makes it easier to reach your site). And, keep your descriptive text short and to the point; this is social media, few people are interested in reading long chunks of text.
You also don't actually need to post photos of every property. Use Pinterest to draw your target market in with captivating images. Let your realtor website do the selling when they click on your pin and arrive there.
Think outside of the box. You can post images of neighborhood attractions – that quaint coffee shop that all the locals adore, the gorgeous rose garden, or summer street festival. Pin interior design trends, home renovation projects, and anything else that inspires and moves the real estate market.
Re-pin. You will appear less promotional, and more engaged in your field if you make a habit of re-pinning other pinners' relevant visual media.
Apply to Pinterest for rich pins. There is a notable difference in appearance when compared to standard pins, so satisfying the social media site's criteria is worth the time and effort. Also, rich pins come with bold titles and enhanced weblinks.
Built on the power of images, Pintrest is an incredible marketing tool for realtors. A great visual of a gorgeous home will draw in potential buyers like nothing else. Take advantage of it and become a pro-level pinner yourself! To find out more about Social Media marketing for your Real Estate business, give us a call at 1-866-425-0022. At Redman Tech, we help you optimize your social media marketing strategies and empower you as a realtor.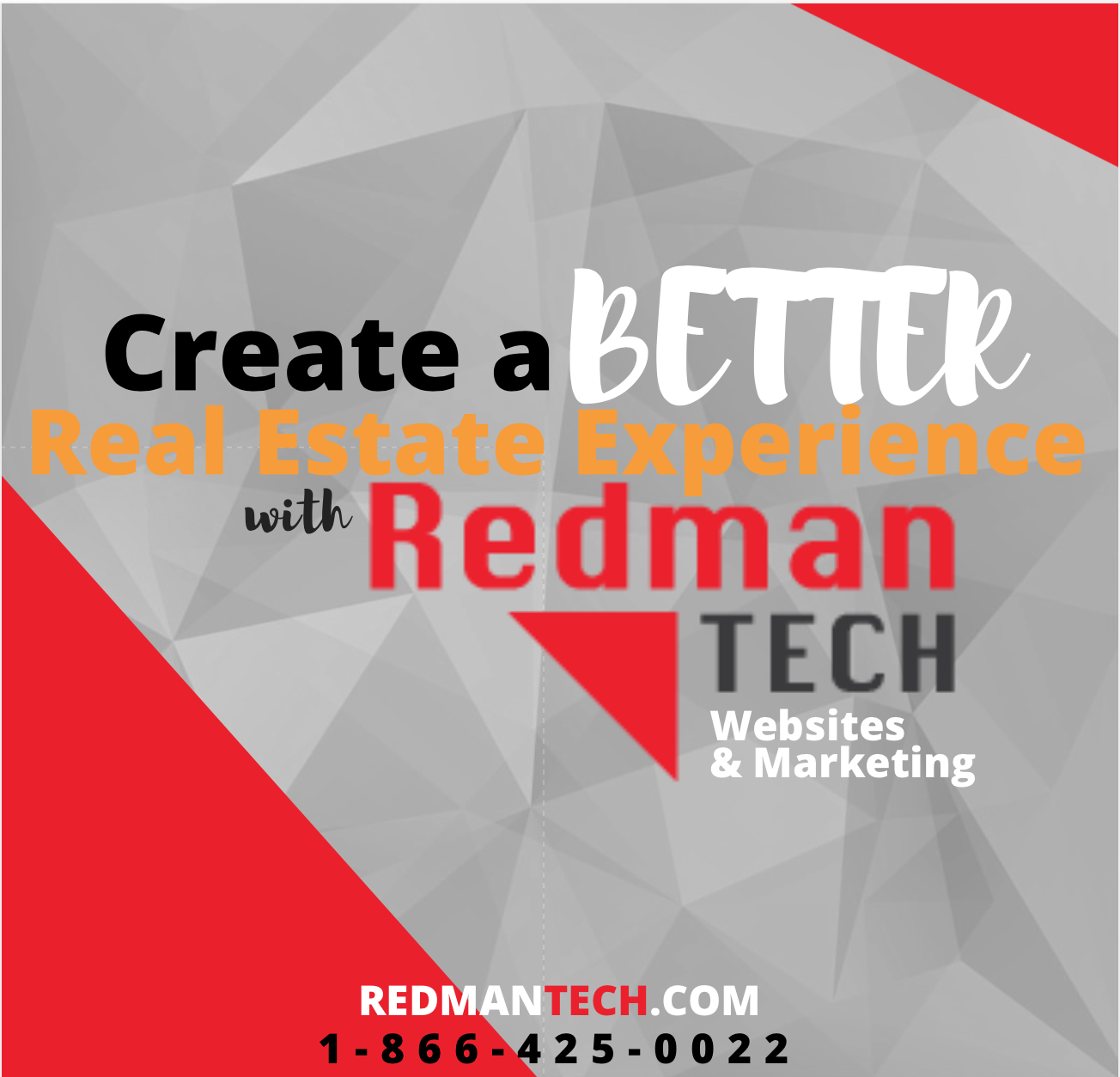 Advertisement